Welcome to Gramma Knows Best 1st Holiday Gift Guide! I am so honored to be able to work with some of the best companies around! I wanted to make my Granddaughter's Christmas spectacular and with the help of the wonderful companies who let me do a review for them, it will be just that!
Keep in mind I will be adding additional reviews and updating the Gift Guide on a daily basis, so please be sure to check back with us.
Gramma Knows Best has joined with Blessed Mamas Blurbs and My Frugal Savings to bring you the best gift guide we can! So, please be sure to visit Blessed Mamas Blurbs Gift Guide and My Frugal Savings Gift Guide and don't forget to enter their giveaways too!
If you'd like to be featured, please email giftguidesubmissions@gmail.com. I will be taking submissions up until December 10th.
Gifts for Children
[table "5" not found /]
Stocking Stuffers
[table "4" not found /]
Be sure to visit these Gift Guides for more gifts and giveaway fun! Just click the image.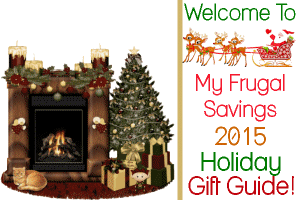 BlessedMamaBlurbs
I'm a Gramma to a beautiful, funny, smart little girl who was born in July of 2014. She's the joy of my family and I'm so very proud to be a gramma (an alternate spelling for grandma)! I am a coffee, music, movie and outdoor lover! My family and I love picnics, festivals and concerts. Spending time with my family is the best part of my life. I love my job as well!  Blogging and product reviewing has given my family and I a lot and I have also learned a lot and made a lot of friends.