With the holidays right around the corner, accessorize your stunning outfit with superb jewelry from Helen Ficalora.
Most women love jewelry, including me! However, I will admit my jewelry box isn't full with fine pieces, the few  quality pieces, I own are the ones my husband bought me. When I came across Helen Ficalora in my email, I had to request a review as the jewelry is exquisite!
In 2012, my daughter lost 2 babies, miscarriages, and when I saw that Helen Ficalora had in her collection a charm, which is a sterling silver angel wing, I knew that was a piece for my daughter to have.  I have an angel charm but it's nothing like this piece! What a striking charm this one is and makes a very nice addition to any jewelry collection.
Sterling Silver Angel Wing Charm on a Sterling Silver 18″ Fine Chain
If you are not familiar with the Helen Ficalora jewelry, her website states:

Helen Ficalora's signature designs inspire beauty, love and peace. Timeless pieces crafted from beautiful yellow, pink and white gold with diamond accents reflect an appreciation for nature and organic form. The collection resonates with individuals seeking unique and customizable jewelry that expresses their personal story. Featured frequently in the media, Helen Ficalora is a favorite among celebrities for its refined and alluring qualities.

As the pioneer of the alphabet-charm craze, Helen Ficalora has been bringing her devoted fans quality designs for over a decade. Her business originated inside her family beach motel in Montauk, New York. Outside of working, Helen enjoys spending time with her friends and family.
Helen Ficalora has stores in New York, Beverly Hills, Chicago, Dallas, Bridgehampton and Palm Beach. Each store carries Charms, Rings, Earrings, Chains, Combinations, Helen Ficalora Must Haves, Best Sellers and New Arrivals. You have to check out their website as the company has some of the most original pieces I have seen. Their wide selection of products is perfect for any woman despite her individual preference in jewelry. I especially like the snowflake mini charms which can be placed on either a necklace or a charm bracelet.
Another piece that I love is their Spring Has Spring necklace collection. What is especially nice is that you can purchase the charms individually, or purchase them together in a collection piece.
Ordering is simple right through the Helen Ficalora's website, if you don't live near one of the brick and mortar stores. In addition, your jewelry purchase comes complete with a pre-wrapped box suitable for gift giving this holiday season.
Stop by the company's social media pages as well: Facebook, Twitter, Pinterest, and Instagram.
Start your holiday shopping today and begin your shopping from Helen Ficalora, I know you will find a magnificent piece of jewelry for every women on your shopping list.
Giveaway for the charm above to come! Check back on Friday (12/27) to enter!
Click the image below to check out other featured gifts in our gift guide for 2015.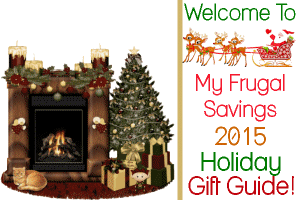 I'm a Gramma to a beautiful, funny, smart little girl who was born in July of 2014. She's the joy of my family and I'm so very proud to be a gramma (an alternate spelling for grandma)! I am a coffee, music, movie and outdoor lover! My family and I love picnics, festivals and concerts. Spending time with my family is the best part of my life. I love my job as well!  Blogging and product reviewing has given my family and I a lot and I have also learned a lot and made a lot of friends.