Crab Pot Christmas Trees are remarkable, perfectly shaped trees that are pre-lit, fold flat for storage, sparkle from EVERY angle and are easily set up. What makes these holiday trees so unique and the MUST HAVE of the season for home decor! Crab Pot Christmas Trees are made from the very durable PVC Coated Crab Pot Wire which withstands all that Mother Nature throws at it.
Crab Pot Trees make decorating so easy!  You can hang it, put it in the ground on your lawn, or put it up in your home.  It comes with stakes to hold it securely outside.  For now, my husband has it set up on our dinning room table until we decorate outside (hopefully this weekend).   To put it together, you just untwist the twist ties and then unfold it.  Unhook them, unfold it, then attach the ties to the totally unfolded tree to keep it looking great.  It really is just that easy.  We saved the box to use it to store for next year.  Want to see these Crab Pot Christmas Trees fold flat? Check out the fold flat trees in this video, because seeing is believing.
My Readers Save 20% off and FREE Shipping with promo code USFG at http://crabpottrees.com/
They have easy direction below so you can see how quick and easy it is to set up.
This is how it arrives at your doorstep and set up.
Out of the box it is easy to lay flat to store on a shelf.  They have a lot of different sizes and colors to choose from.  This is going to look awesome in the front yard, with or without snow!
Save 20% Off Pre-Lit #Christmas #Trees that fold flat & sparkle from every angle http://crabpottrees.com/Code:USFG
Connect with Crab Pot Trees on TWITTER & FACEBOOK
For more US Family Guide Product Reviews, click here.
Click the image below to check out other featured gifts in our gift guide for 2015.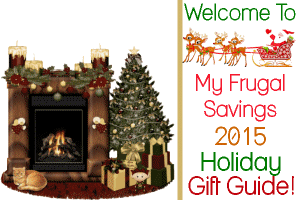 I'm a Gramma to a beautiful, funny, smart little girl who was born in July of 2014. She's the joy of my family and I'm so very proud to be a gramma (an alternate spelling for grandma)! I am a coffee, music, movie and outdoor lover! My family and I love picnics, festivals and concerts. Spending time with my family is the best part of my life. I love my job as well!  Blogging and product reviewing has given my family and I a lot and I have also learned a lot and made a lot of friends.