I love the holiday season. There's just something about this magical time of the year! I don't know if it's the colder  weather, the time with family, or the joy that I feel, but something makes it the most important time of year to me. I am sure I have mentioned before that it's hard to get my husband to sit and watch holiday movies, don't know why, he's just not into them! However I did get him to sit and watch Angels Sing.
This move was so heartwarming – and expresses the true meaning of the holidays. My husband and I and the rest of the family really enjoyed the movie. I highly recommend grabbing a copy of Angels Sing – it is the perfect family movie and would make a great stocking stuffer!  I do like to give gifts that I know will start a tradition, so why not a holiday movie?
Synopsis
Michael Walker (Harry Connick, Jr) as a child, wished every day was Christmas, until a tragic accident crushed his holiday spirit. Thirty years later, Michael still can't muster any joy for Christmas, but when his young son faces a tragedy, Michael needs to make amends with his past. A mysterious man named Nick (Willie Nelson) gives Michael a gift that instills in him the courage to find the Christmas joy that he lost. Angels Sing – available now on Blu-Ray and DVD – is an uplifting Christmas movie, which shares how important it is to build meaningful memories with your friends and family around the holidays. You can purchase online at target.com, or get the HD version on Amazon, VUDU, and more!

Enter to win a copy of Angels Sing!
Connect with Angels Sing on Social Media:
Website: http://www.angelssingmovie.com/
Facebook: https://www.facebook.com/AngelsSingMovie/
Twitter: https://twitter.com/angelssingmovie
Instagram: https://instagram.com/angelssingmovie/
Pinterest: https://www.pinterest.com/christmasspot/
Click the image below to check out other featured gifts in our gift guide for 2015.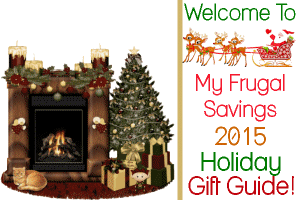 I'm a Gramma to a beautiful, funny, smart little girl who was born in July of 2014. She's the joy of my family and I'm so very proud to be a gramma (an alternate spelling for grandma)! I am a coffee, music, movie and outdoor lover! My family and I love picnics, festivals and concerts. Spending time with my family is the best part of my life. I love my job as well!  Blogging and product reviewing has given my family and I a lot and I have also learned a lot and made a lot of friends.