Have you ever wanted to travel the world, but don't have the money to do it? Well here's a way for you to try spices from different regions! Raw Spice Bar is a monthly subscription box that introduces you to a the world of flavor with their $6 per month + free shipping.
Each month, you will receive 3-4 packets of spices with a theme (type of food or location) with descriptions and recipe ideas. Each spice blend is small-batch, hand roasted and freshly blended. You get enough spices to create 2-3 dishes that will serve 4-8 people.
What we love about this subscription box:
We love that it is a themed monthly box. Imagine being able to taste and use spices from around the world without having to travel or spend an exorbitant amount of money on the spices! Each shipment has enough spices for a few dishes or 1 large dish for a dinner party. My family is discovering new spices that we've never tasted thanks to Raw Spice Bar! We also love that it's an inexpensive subscription box, cheaper than a Netflix subscription 🙂 and absolutely worth it!
Ships to: US and Canada.
Subscribe to Raw Spice Bar Monthly Spice Box.
Makes a great gift for those who love to travel or cook!  Maybe you have an inspiring chef in the family who would love to have a hand in creating a dish or two with new spices?
Connect with Raw Spice Bar on their Social Media Facebook | Pinterest | Twitter
Would you like to win our giveaway for a 6 month subscription to Raw Spice Bar? Be sure to enter!
Click the image below to check out other featured gifts in our gift guide for 2015.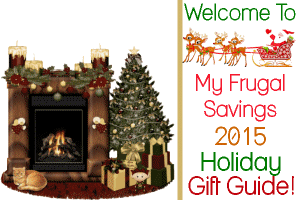 Did you like what you read? Please share your thoughts, tips or suggestions in the Comments section below.
Don't forget to visit me on my Facebook Page | Twitter Account | Instagram | Pinterest Page! and don't forget to check out my Youtube Channel ♥
Sharing is Caring! 🙂