I absolutely love trying new makeup products and so does my daughter, so when I received this box from Pixi by Petra, we were both elated!  I thought I was only getting a few products to review and wasn't going to share, but I received more than I expected, so I let my daughter pic what she wanted!
One thing I received was this Glow Tonic Exfoliating Toner which is made with aloe vera & ginseng.  It exfoliates and removes the dead skin cells off your face.  All you have to do is soak a cotton pad with it and rub on your face like you would facial cleaner and it works great.
My favorite makeup product is eyeliner, even when I am staying home, I put it on.    Since I have been of age to wear makeup, I have tried practically every eyeliner on the market.  Pencils (which are by far my least favorite), liquids, you name it.  Now Grama has a new favorite! This eyeliner is called an Endless Silky Eye Pen, and it is AMAZING.  It glides on like you would not even believe.  And, it stays on all day long!
Pixie sent me a quartet of my favorites!  The quartet came in different colors.  I haven't gotten the chance to try them yet, but I plan on it real soon.  I also received cat eye ink, which my daughter wanted and now has,  she hasn't tried it yet, but intends to do so soon.
Pixi also has Nail Polish! 🙂 This is a glittery blue nail polish, which I have not tried yet. I really dislike glittery nail polish, but I am thinking of putting a clear coat on over it, and maybe the glitter won't come off and go all over.  I do love nail polish, so I'm inching my way towards trying it out.  It is a pretty color!
The natural contour kit is another awesome product I received.  It includes 4 face shades and 8 eye shades.  I love browns and neutral colors on my eyes, so this was perfect for me. Just like the eyeliners, it just glides on.
And last but not least, I received this lipstick quartet.  These, too, arrived in more neutral shades.  They are very creamy when you apply them to your lips and I just love the colors.
Overall, I am extremely happy with this awesome box of goodies from Pixi by Petra.  The quality of all the products I used far exceeded my expectations.  And I honestly don't think I can wear makeup without their silky eyeliner pens.  These are my new favorite beauty must-have!
Don't forget to check out Pixi's website!
Click the image below to check out other featured gifts in our gift guide for 2015.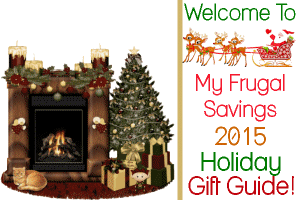 Share your thoughts in the Comments section below, on our Facebook Page, Our Twitter Account or Head Over To Our Instagram or Pinterest Page! and don't forget to check out our Youtube Channel ♥
Sharing is Caring 🙂
Liked what you read? Perhaps you would also like the below related posts.