Welcome to Gramma Knows Best 1st Holiday Gift Guide! I am so honored to be able to work with some of the best companies around! I wanted to make my Granddaughter's Christmas spectacular and with the help of the wonderful companies who let me do a review for them, it will be just that!
Keep in mind I will be adding additional reviews and updating the Gift Guide on a daily basis, so please be sure to check back with us.
Gramma Knows Best has joined with Blessed Mamas Blurbs and My Frugal Savings to bring you the best gift guide we can! So, please be sure to visit Blessed Mamas Blurbs Gift Guide and My Frugal Savings Gift Guide and don't forget to enter their giveaways too!
If you'd like to be featured, please email giftguidesubmissions@gmail.com. I will be taking submissions up until December 10th.
Gifts for Children
[table "5" not found /]
Stocking Stuffers
[table "4" not found /]
Be sure to visit these Gift Guides for more gifts and giveaway fun! Just click the image.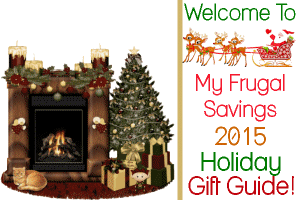 BlessedMamaBlurbs
Share your thoughts in the Comments section below, on our Facebook Page, Our Twitter Account or Head Over To Our Instagram or Pinterest Page! and don't forget to check out our Youtube Channel ♥
Sharing is Caring 🙂
Liked what you read? Perhaps you would also like the below related posts.